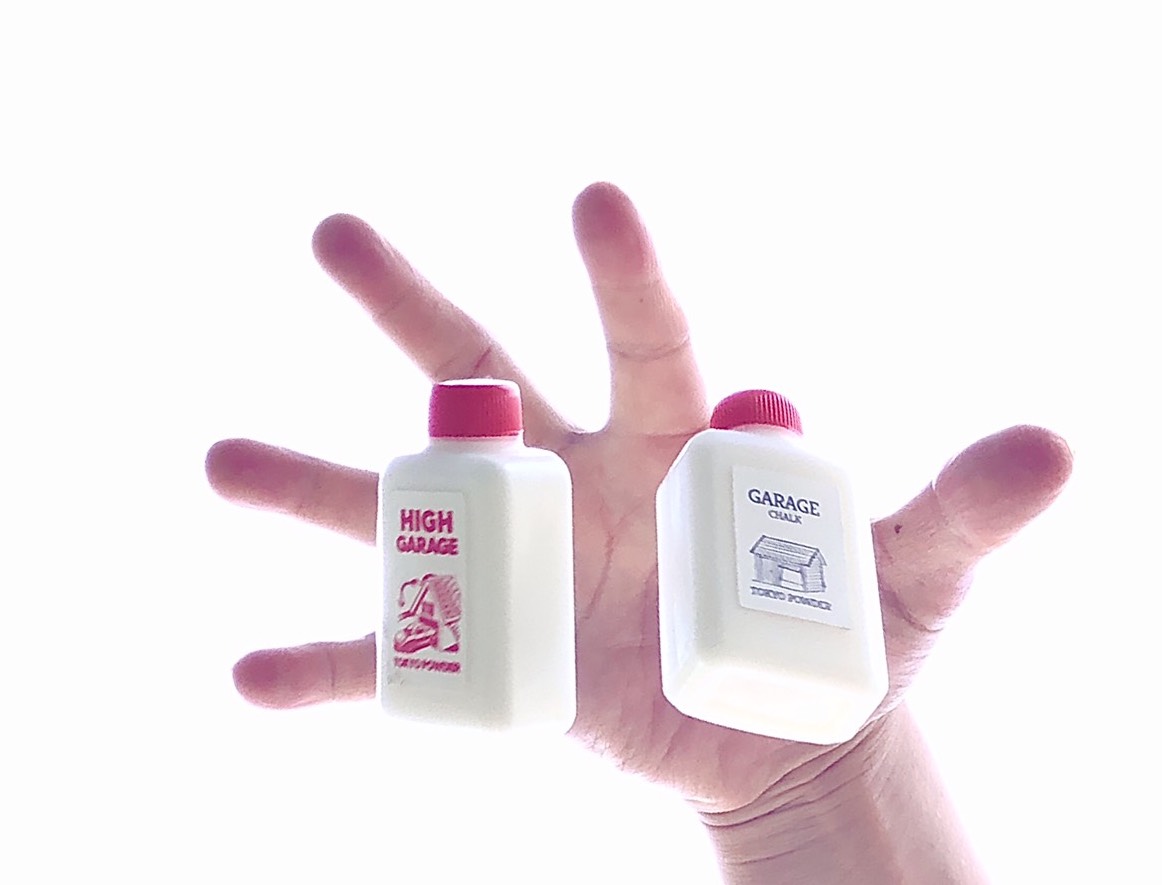 The Garage series of liquid chalk reminds us of our humble beginnings – starting out in a garage, but with the passion and drive for innovation and better friction.
With that in mind, we developed two types of liquid chalk:
GARAGE
With the rise of coronavirus in Japan, more climbers resorted to training at home to stay away from the gyms. It was primarily designed for small enclosed spaces or home use. The priority was to reduce the amount of particles that escape into the air once the liquid chalk has dried on your hands.
This is GARAGE, a liquid chalk for home training. Just curiosity and interest led me to the feeling of playing around with different powders in my garage at home, mixing them together. Remember, a self-reminder to remember. Also, even if I'm forced to stay in my home, I'm still thinking about getting out and climbing the rocks one day. The name "Garage" is a nod to the idea of keeping up with training.
High Garage
This version of the chalk was formulated as a high friction variant, and although it does shed more particles when dry, it has excellent friction even in conditions above 30 degrees Celsius. This development is the culmination of tests from our Researchers club, which had more than 100 responses.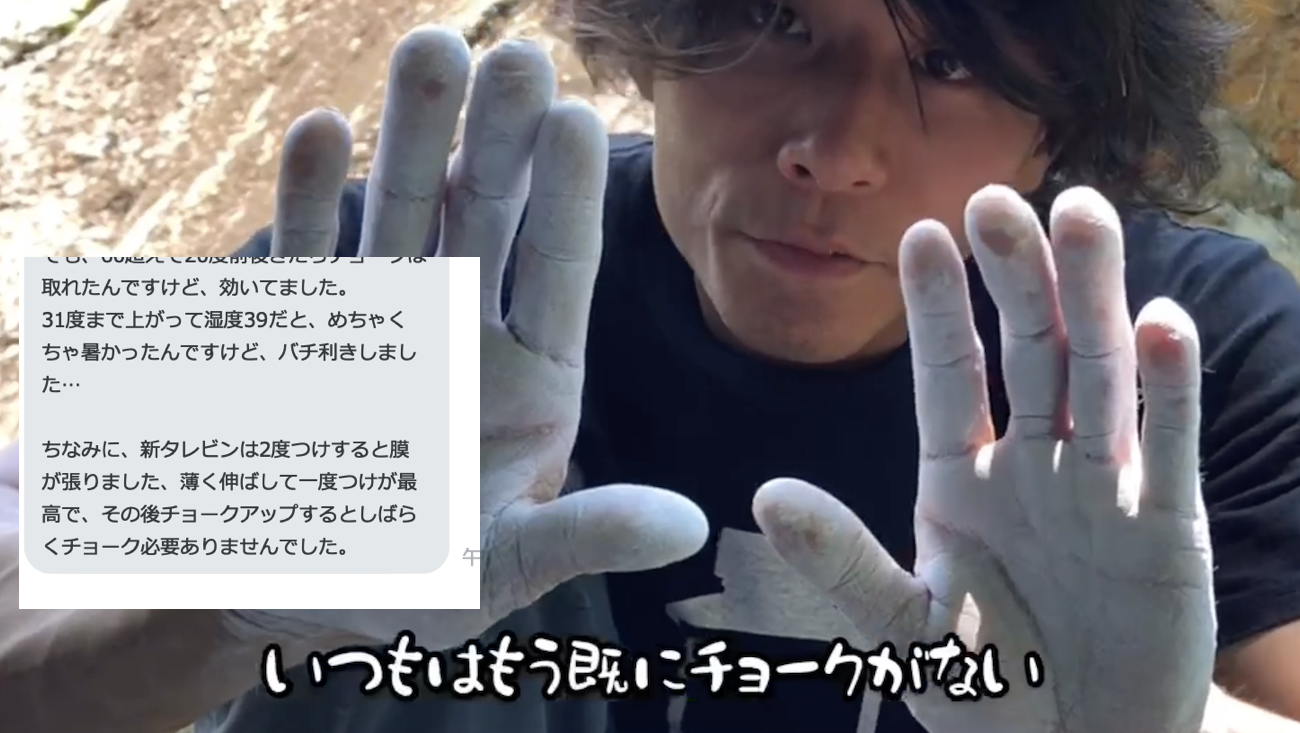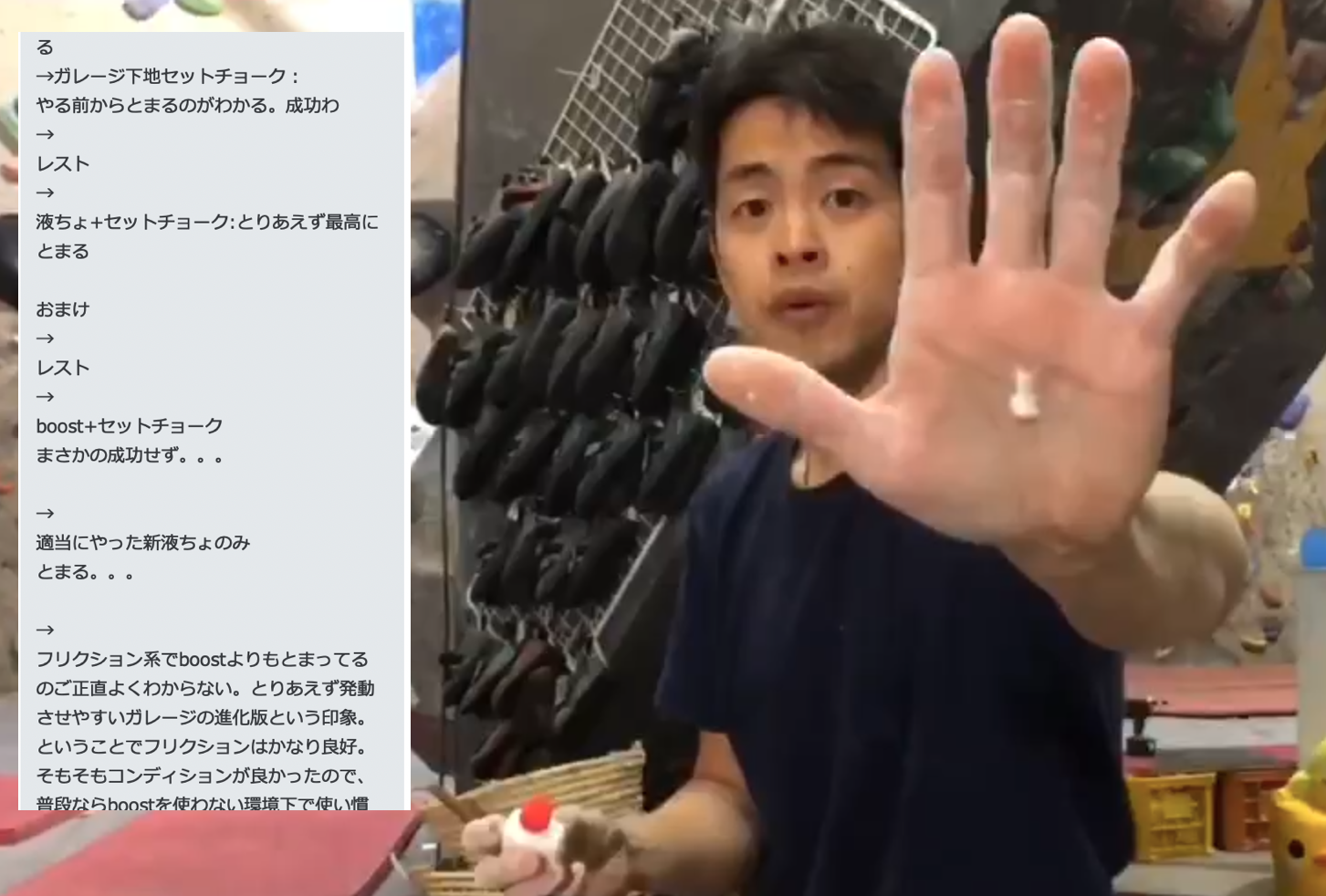 The test video from Ippei Tajima
Using it as a primer obviously improves the performance of the nubile climber, and (More field tests are needed as only a few climbers had the ability to climb the rocks. This is the "winter finger" that Mr. Tachibanazono was once eagerly awaiting on Kona radio. Even in summer, it should be crispy and crunchy like winter. No, I don't think it goes that far, but it's a strange liquid that can bring you closer to the ideal state. Chalk. It has very high endurance and is recommended for use on sports routes and trades.
Enjoy!